Part of the Thermal Expansion mod, the Steam Engine (not to be confused with BuildCraft's Stirling Engine which was once called a "Steam Engine"), the Steam Engine burns solid fuels and consumes water in order to produce energy. The Steam Engine must be filled with water before it will burn any fuel and produce MJ. Unlike the BuildCraft engines, this one will slow down if energy is not being consumed. In addition to this, if it overheats a simple tap with a Wrench (BuildCraft), Crescent Hammer or OmniWrench will fix it. 
Power Minimum / Maximum: 0.2 MJ/t / 2.0 MJ/t.
Recipe
GUI
Tabs & Configs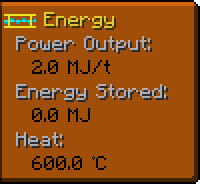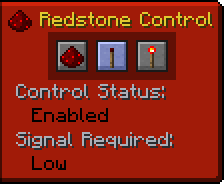 Community content is available under
CC-BY-SA
unless otherwise noted.